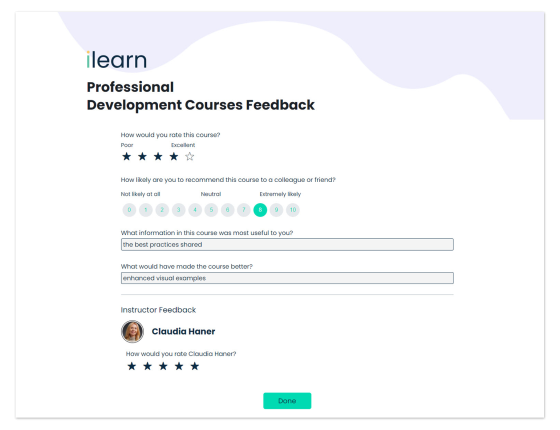 Save time executing powerful and dynamic surveys
Leverage details already configured within the event to streamline setup and pre-schedule survey availability based on event or session start.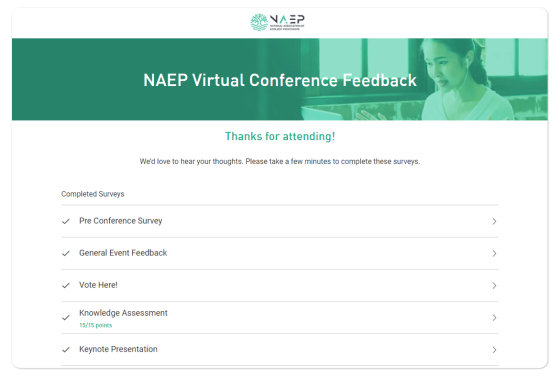 Minimize survey fatigue & increase response rates
Use logic and event data to expose different questions or surveys to various audience members and give everyone a unique or personalized survey experience.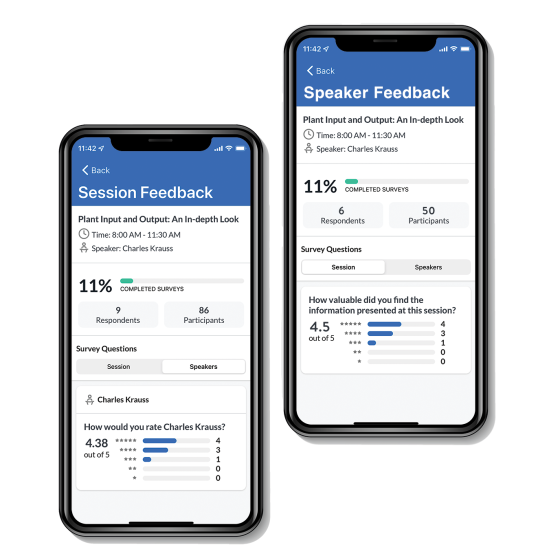 Real-time insights
View and understand feedback during the event through shared Access Portals and OnArrival Dashboards.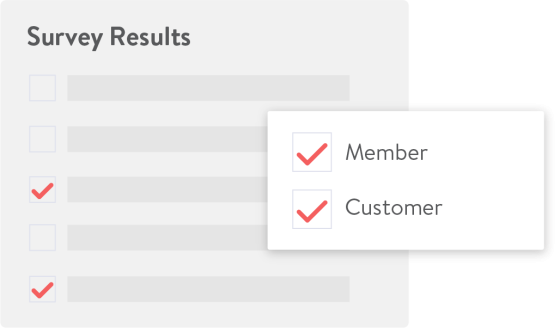 More complete survey data
Filter and group survey data by essential event data.
Virtual, in-person attendee
Member vs. non-member
Customer vs. prospect
and more…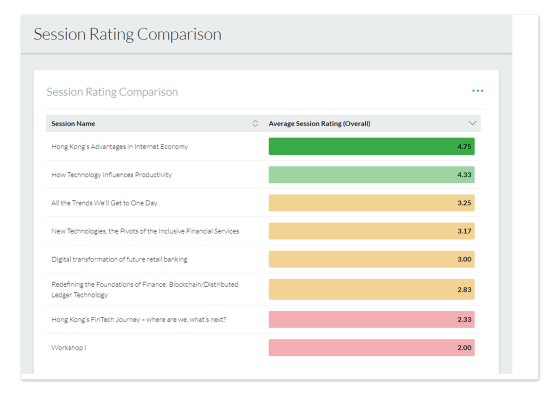 Make confident event decisions year after year
View session and speaker comparison reports identifying top sessions and speakers.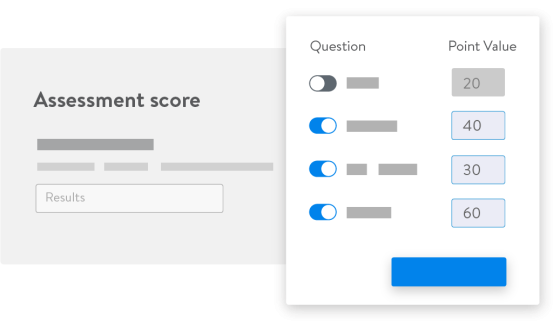 Define pass/fail scores and actions 
Define scoring values, correct answers, and more with flexibility.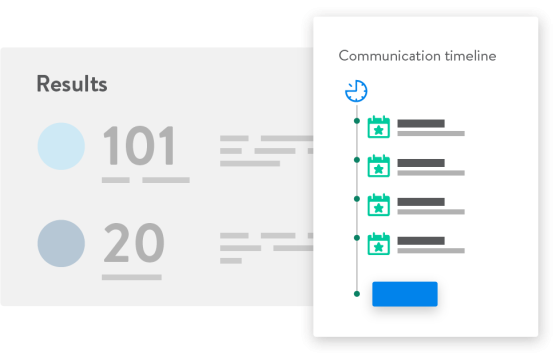 Pre-schedule communication 
Plan out all pass/fail scenarios and outcomes.
Award faster credits
Configure your event ahead of time to auto-award event credits based on survey completion or score and share individual results back to your speakers through the Speaker Resource Center.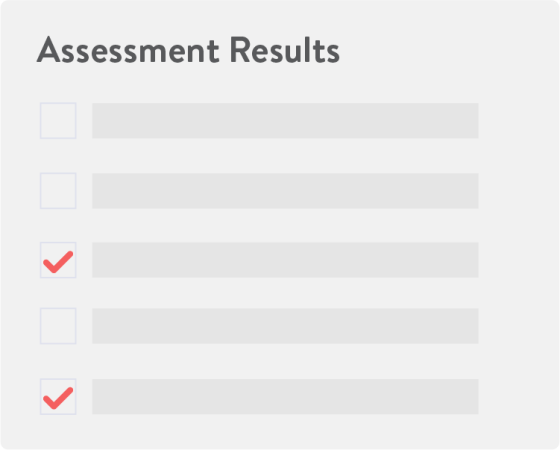 Increase virtual attendance validity
This is an increasing concern for virtual events. Know not just who "attended" an event or session but know how much they know and retained by assessing their knowledge.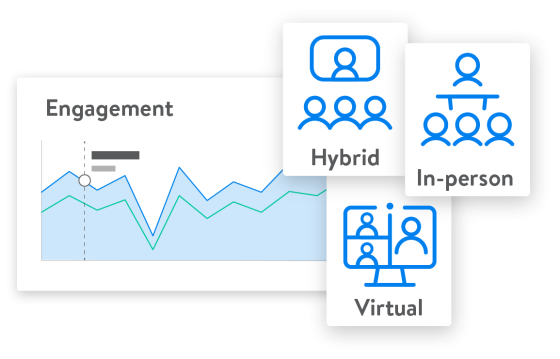 Maximize participation across all event types
Live, in-person or on-demand audiences alike can complete assessments anytime or anywhere.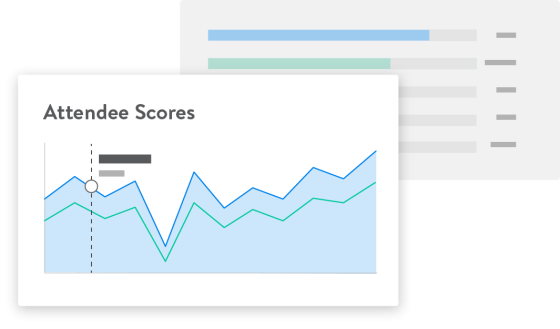 Real-time attendee visibility to scores or results
See scores live upon survey completion, or auto-distribute pass/fail results upon completion.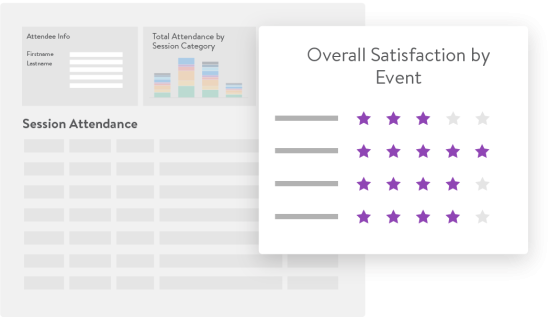 Better understand your total events program
View trends and data across like-minded events.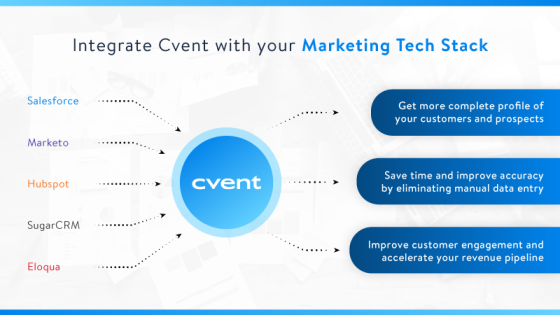 Take advantage of automation systems
Integrate internally and with external marketing and sales automation systems 
Salesforce
Adobe Marketo
Eloqua
And more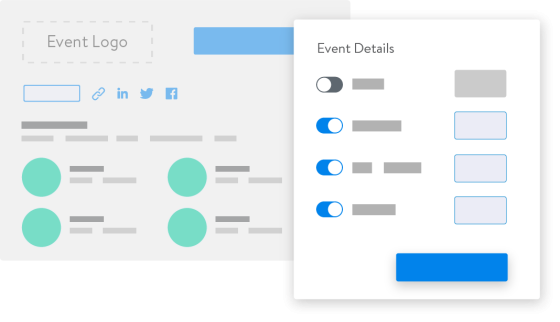 Save time in leveraging templates across multiple events
Customize each event dynamically by populating specific event details, speakers, sessions, and more.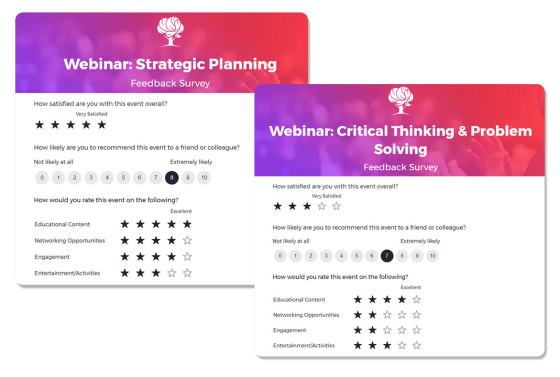 Integrate similar events within the same survey
Personalize and dynamically sync multiple events to the same survey.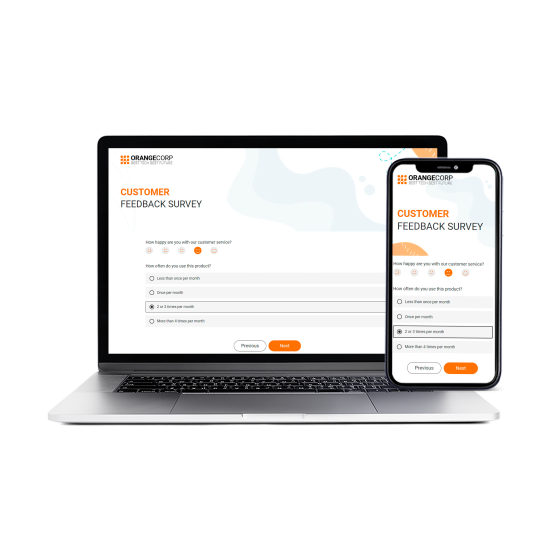 Manage non-event survey programs
Run robust customer satisfaction, member satisfaction, or employee engagement programs under one roof for branding consistency and process efficiencies.
BE INSPIRED 
Surveys Premium
Designed to showcase flexibility and powerful features, Surveys Premium samples also highlight a variety of different types of surveys organizations create.